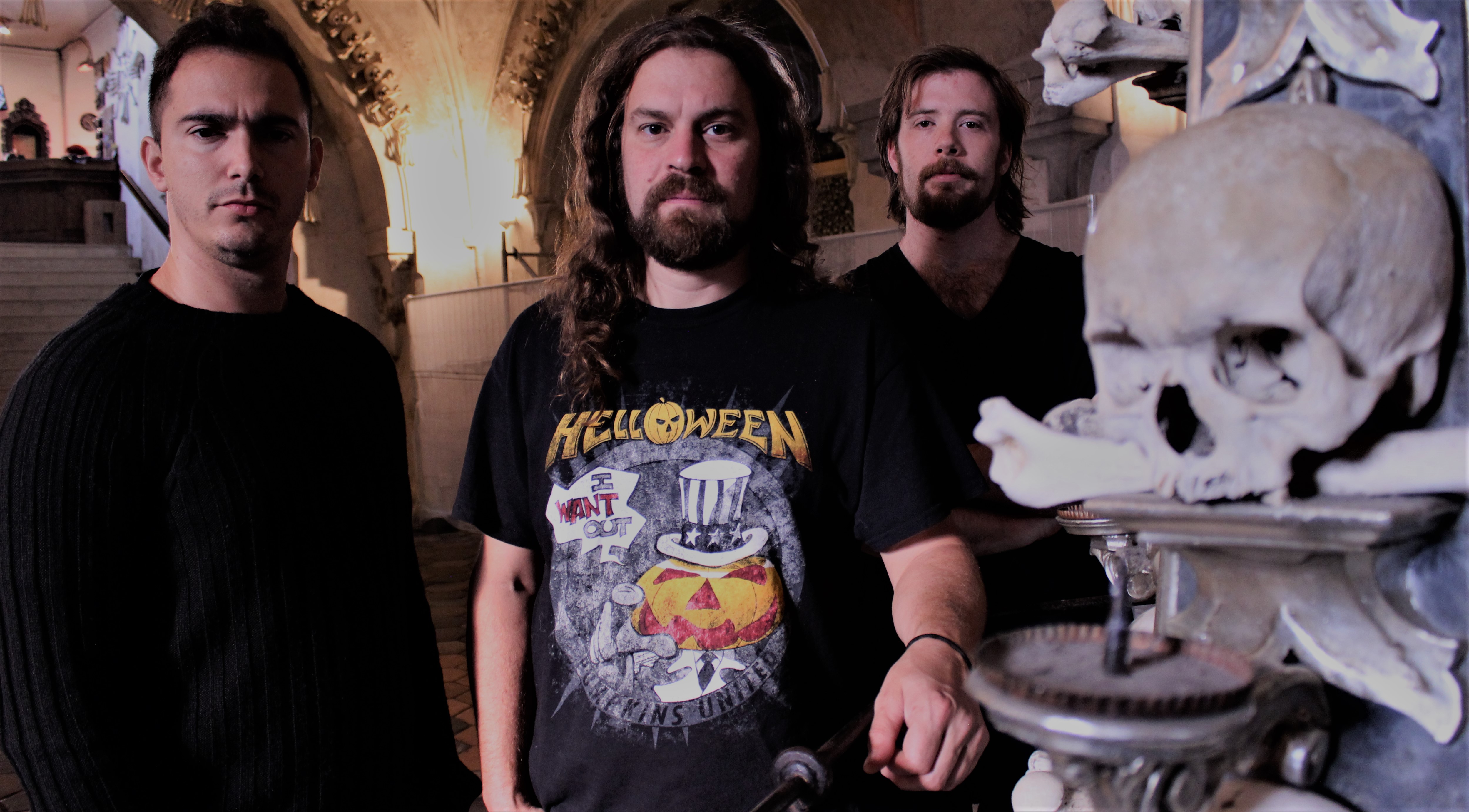 Sunrunner is a heavy-prog trio formed in 2008 in Portland, Maine, USA. The band debuted with the album "Eyes Of The Master" (2011), a prog rock record with heavy metal leanings. Since then, their second album "Time In Stone" (2013), Sunrunner had solidified more into a metal band with prog rock influence, using elements of jazz and acoustic instruments such as violin, flute, bouzouki and percussion. "Heliodromus", the third full length released in September 2015 by Minotauro Records (Italy), is the most epic one to date, defining the term "heavy-prog" as the band's genre.
"Heliodromus" got excellent response from European, UK and Brazilian press, especially because of its own music identity, as these statements show: "A perfect album!" (Pest Webzine / Romania); "Phenomenal Music" (Rock Hard / Slovenia); "A Great Album" (BadBlack Unicorn / Germany); "A real discovery for all Progressive Rock fans" (In Hard Magazine / Germany); "It takes a few listens to get into, but is well worth the effort" (Power Play Mag / UK); "Heliodromus is an absolute 'must' for all fans of unconventional heavy metal" – (Powermetal / Germany), "Simply awesome" (Rumors Mag / Brazil).
The tour in promotion of "Heliodromus" included dates in USA, South America and Russia, where they've played at Belomor-Boogie Festival in Akhangelsk.
Back to the US, Sunrunner started to work on it's new album, "Ancient Arts Of Survival".
"We began writing the new songs early 2016 and spent the majority of the year composing them", says the guitar player Joe Martignetti. "The songs are mostly all new ideas with a few old parts sprinkled throughout. The direction is slightly more straightforward than the previous three records. I think after writing 'Heliodromus' we realized we enjoyed writing music that was a little less eccentric and experimental… more reminiscent of our roots. So we continued down this path. The new stuff has a really good balance. There is more metal than prog rock. Less guest musicians and embellishments. But there is still plenty of odd time signatures. Lots of 5's and 9's".
Still according to Martignetti, the title "Ancient Arts Of Survival" reflects a time when mankind had the abilities to be in control of his own destiny.
"Without having to rely on technology and society, we we're able to thrive and adventure in the harshest conditions of any terrain. With nothing but the knowledge and wisdom of the natural landscapes that surrounds us. We have become complacent in a way. Not to undermine the wonderful things we have. For me, I feel it would be nice to still have the knowledge of the past mixed with the things we have today."
The cover artwork is signed by the artist Jan Michael Barlow and perfectly reflects the title and its concept.
For the production of "Ancient Arts Of Survival", Sunrunner once again mixed both the analog and digital recording systems respectively.
Drums, bass and guitars were recorded at Acadia Recording Company in Porland, Maine, by Todd Hutchisen. Jimmy Martignetti tracked overdubs, produced and mixed the album at Off The Wall Studios in Tyngsboro, Massachusetts.
The three Grammy Award-winner producer Bob Katz was responsible for the mastering.
All main vocals were recorded at Stone Studio in the city of Frutal, Brazil, and produced by Lucas Heitor. This particularly happened due a very important change on Sunrunner's line-up: the joining of the new frontman Bruno Neves! He is a brazilian singer and was member of the bands Noerya e Kromun, both from Brazil, and also of Desant from Romania.
Joe Martignetti explains about the new addition on the band's line-up:
"We have been looking for a replacement, but it is very difficult to find someone who can sing melodically the way we like here in this part of the USA. So almost as a joke, it was like, "Man… it would be easier to find a singer from Brazil than here in the U.S.!" But Eliton (our manager) put an add up and within minutes, we had a slew of people who wanted to be a part of the band. I was shocked! But not in the sense of all the talented singers from Brazil, but for the response time and the willing to work with a band 10.000 miles away! It was a hard decision because everyone who was interested has incredible voices and talent! We chose Bruno because we have many similar interests and influences. He is very motivated and immediately on top of things. We click well and he is the right guy to us!"
Bruno recalls the selection process and comments on how has been the work so far.
"My entry process for Sunrunner came after a posting from Eliton Tomasi (Som do Darma), looking for a singer for an american band. It was a selection process, several other brazilian vocalists and from abroad sent material, interested just like me. Days after I got in touch, we started to exchange e-mails, and everything flowed naturally, since we have practically the same musical influences. Shortly after my entry, I began recording the new album, Ancient Arts Of Survival. The recordings went very well and I think we have a great album! Joe was here in my house and the distance does disturbs the great relationship we have as a band".
"Ancient Arts Of Survival" was released in Europe by Minotauro Records and "The Scout" is the first lyric-video out from the new album. The video was designed by the great italian artist Tommy Antonini, same artist that has been working with some of the greatest bands in the current metal scene such as Soulfly, Candlemass, Machine Head, Blues Pills, etc.
Also, between October and November of 2018 the band embarked for its first European Tour. Sunrunner played 11 shows in seven countries: Germany, Holland, Belgium, Hungary, Romania, Slovakia and Czech Republic.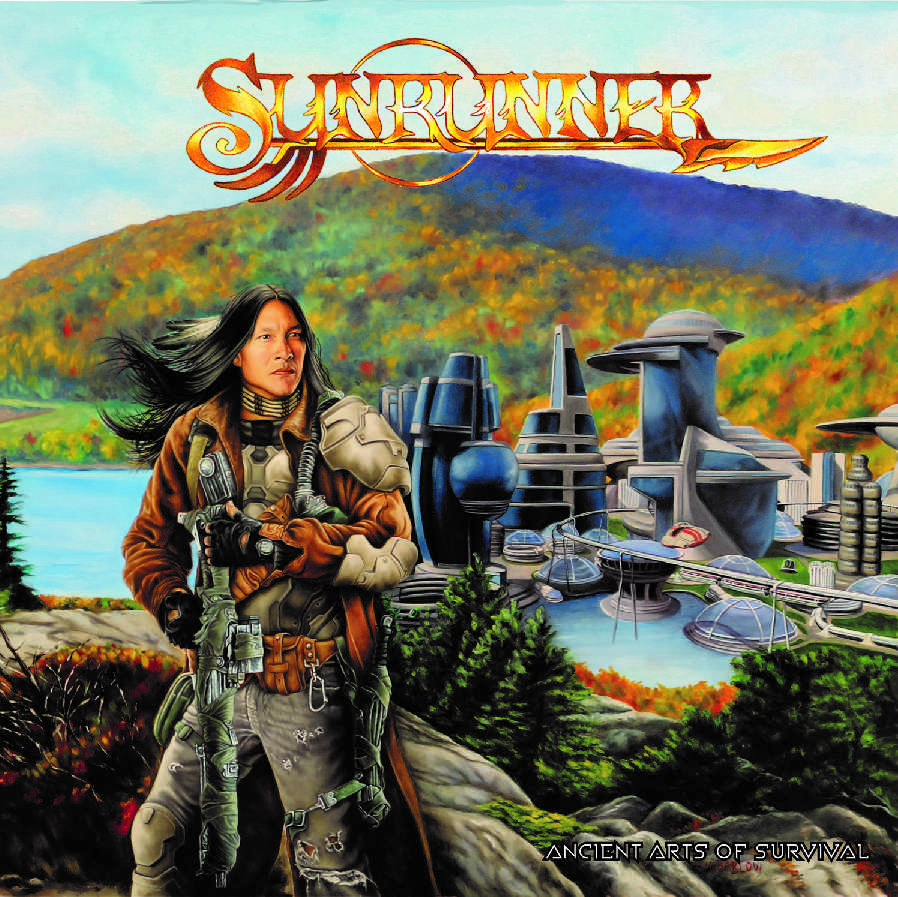 TRACKLIST:
1- Dawnland
2- Tracking The Great Spirit
3- Inner Vision
4- The Scout
5- Prophecy Of The Red Skies
6- Distorted Reflection
7- Arrive, Awake, Survive and Thrive
8- Palaver
9- Stalking Wolf
LINE-UP:
Bruno Neves (vocals)
David Joy (vocals/bass)
Joe Martignetti (guitar/vocal)
Ted MacInnes (drums/vocal)
DISCOGRAPHY:
Eyes Of The Master (2011)
Time In Stone (2013)
Heliodromus (2015)
Ancient Arts Of Survival (2015)
DIGITAL PLATFORMS:
Spotify
Deezer
iTunes
Amazon
Google Play
SOCIAL MEDIA:
Site Oficial
Facebook
Soundclound
Youtube
Instagram

DOWNLOADS: